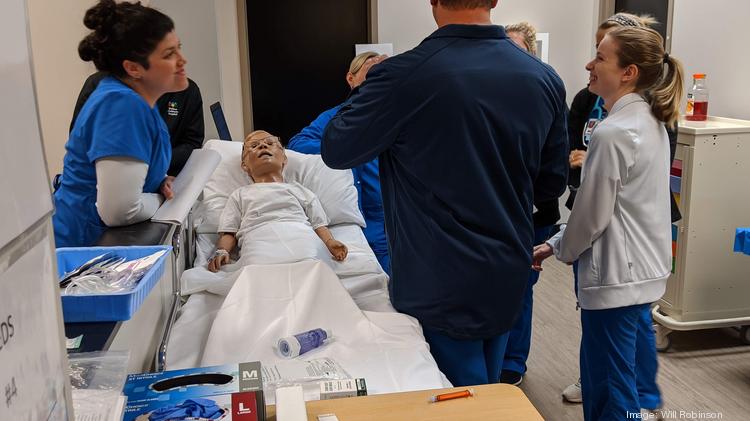 January 8, 2020
(Courtesy: Jacksonville Business Journal)
Jacksonville University first began offering medical simulation training in 2014, when Ebola fears were surging. It opened up its Simulated Training and Applied Research Center, used by JU nursing students, to first responders to role play how to handle Ebola cases.
That experience blossomed into a relationship with Baptist Health and other providers in which JU provided training programs for a variety of medical scenarios, helping to bridge the knowledge gap between graduating nursing school and the curveballs nurses are thrown in hospital settings. That demand was more than the STAR Center was meant to handle.
"It was taking away from the student experience," said Kathleen Kavanagh, the center's executive director and an assistant professor of nursing.
So the university leased the recently vacated space of Virginia College at 5940 Beach Blvd. in September. Almost $2 million later, the 18,400-square-foot space is a smorgasbord of medical environments – home health, emergency rooms, senior care facilities, maternity wards and more. In each is a manikin designed to cause havoc that 120 Baptist Health residents have to handle.
The manikins, some costing as much as $85,000, boast a range of functions. The most advanced can blink, respond to visual cues and have chests that rise and fall as if breathing. From a control room, instructors can prompt a variety of calamities, while dozens of cameras capture residents' responses. Those videos then serve as a training tool.
If those plans come to fruition, JU may need to expand its facility again, perhaps into neighboring vacant space.
"We are in discussions right now," said Kavanagh.