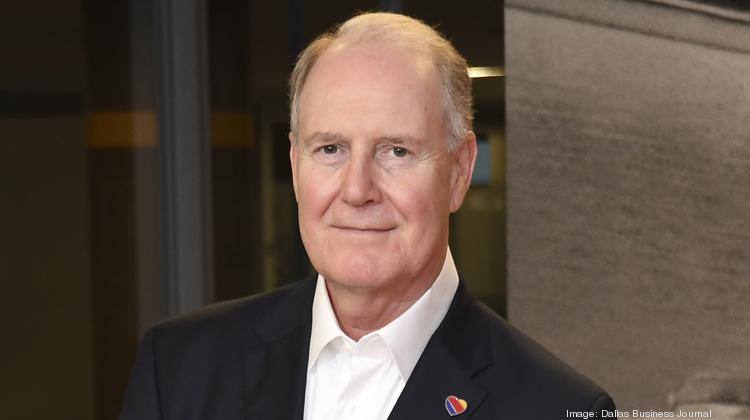 Oct. 13, 2020 (Courtesy of the Jacksonville Business Journal)
While now may not seem like the opportune time for expansion, Southwest Airlines sees adding new dots to its network as a tool to stymie the COVID-19 crisis facing the industry.
Southwest Airlines Co. (NYSE: LUV) made headlines earlier this month when it announced intentions to add Miami and Palm Springs, California to its network. With these two new destinations and flights to Steamboat Springs, Colorado on tap to start this winter, the Dallas-based carrier will serve 92 U.S. locations.
Miami and Palm Springs have something in common — both are heavy leisure destinations, which is appealing to Southwest considering business travel is largely nonexistent and its return timeline is hazy.
In a Sept. 9 interview with the Dallas Business Journal, Gary Kelly, Southwest chairman and CEO (PICTURED ABOVE), was asked if the addition of Miami and Palm Springs was a harbinger of Southwest adding more destinations in the next few months.
"I think we'll want to walk before we run and test this and make sure that we're right," Kelly said. "Adding Miami and Palm Springs at the margin isn't going to make or break Southwest. If those are successful, then there's every reason to believe that we would want to continue to pursue that right now."
Kelly said there are upwards of 70 more cities — or 50 on the conservative side — where Southwest could expand in the U.S. and the rest of the Americas with its all-737 fleet.
"Now, we have the exact opposite," Kelly said. "We have too many airplanes serving existing cities and customers. So, it actually provides an interesting opportunity to go after those dots that we haven't been able to pursue."
Jeff Pelletier, managing director of Dallas-based Airline Data Inc., described Southwest's additions of Miami and Palm Springs as "opportunistic," as it delivers leisure-oriented cities to customers in a time when business travel will take a while to rebound.
As far as other cities Southwest could enter, Pelletier pointed to some destinations with high leisure traffic.
"Some of the largest remaining leisure markets without Southwest service include Savannah, Georgia; Myrtle Beach, South Carolina; and Asheville, North Carolina," Pelletier said. "However, markets like Myrtle Beach are already dominated by other low-fare carriers, which means they could be less attractive to Southwest in the short term."
Southwest was the second largest carrier in Jacksonville in 2019, carrying 17.4% of the passengers who flew into the First Coast.